[fusion_builder_container hundred_percent="yes" overflow="visible"][fusion_builder_row][fusion_builder_column type="1_1″ background_position="left top" background_color="" border_size="" border_color="" border_style="solid" spacing="yes" background_image="" background_repeat="no-repeat" padding="" margin_top="0px" margin_bottom="0px" class="" id="" animation_type="" animation_speed="0.3″ animation_direction="left" hide_on_mobile="no" center_content="no" min_height="none"]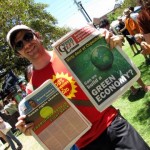 Over at Spark::red ATG Hosting we've decided to launch a monthly newsletter. Once a month we'll send out an e-mail with some very useful ATG content, technical tips and source code, business tricks and advice on leveraging ATG products to increase sales. We'll talk about PCI compliance and how to reduce cart abandonment.
We won't send more than one e-mail a month, we won't spam you, bug you, bother you, or waste your time. Each mailing will be as packed full of genuinely useful information as possible.
Sign up for the world's best ATG Technology and Business Newsletter![/fusion_builder_column][/fusion_builder_row][/fusion_builder_container]